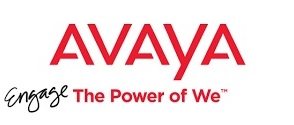 AVAYA, THE PERFECT FIT,
WHATEVER YOUR SIZE, WHATEVER YOUR BUSINESS
Cititel Telephone Systems is a licensed, fully trained, recognized Avaya dealer. Cititel and Avaya will work with you team to deliver the best solution to engage your customers and team for your communications technology requirments in the unified communications, collaboration, contact and call centers for all business from small and medium, government and banking industries, education to name a few locally and abroad.
Cititel and Avaya will design and deliver an interactive communications platform for greater customer experience and team engagement. Avaya communication solutions are highly scalable, reliable, secure and flexible whilst helping to reduce of costs. and providing the highest pre-and post-sales support and planning and implementation from our highly-trained engineers and project management team.
Contact Cititel today for a discussion on your communications solution ready for today and into tomorrow.
Cititel & Avaya solutions for your business:
Customer Engagement, Call & Contact Center Solutions, Team Engagement, Cloud, Networking
APPLICATIONS & COLLABORATION
 Let no object be a boundary with Mobile interaction, 0365, exchange and Google integration along with CRM packages like SalesForce
One-X Mobile
Outlook Plugin
O365
Google APPS
SalesForce
REAL – TIME MANAGEMENT
Realtime enhancement and managabilty for all users with inbuilt tools and applications. Avaya IP Office essentialy becomes one of th emeployees and not just a phone system, Taking control of your Telecommunications single or multi pletform enviroments.
AVAYA One-X Portal – Web, Plugin
AVAYA Voicemail PRO
AVAYA Call Recorder
XIMA Chronicall Management Software
AVAYA NETWORKING TECHNOLOGY
Add more features and flexibility to your IP Office solution with Avaya network equipment
Ethernet routing switches 3500, 4000, 5000
Wireless LAN 9100
Identity Engines for BYOD enviroments
AVAYA Cloud
Click here to see our AVAYA product range
Cititel is a leading supplier of Avaya Communications Solutions,