INTERNET AND PHONE SYSTEM BUNDLES THAT MAKE SENSE…
Combining your internet and phone system together is a cost effective no-nonsense way to upgrade all your business communications together which is better than your current phone bill for your lines alone, then add your internet and current phone system costings and the savings become substantial. Send us your bill and current configurations and let Cititel design the best bundle in pricing, product and needs.
Make the most of your telecommunications spend with our voice, Internet and phone system bundle
Are you struggling with any of the following issues?
Unpredictable spikes in your phone bill?
An ageing phone system that is slowing you down
Sluggish Internet speeds?
Planning to move location and can't take your phone numbers with you?
Need extra lines but long wait times for delivery of new services?
In conjunction with AAPT Business Connect and Cititel Telephone Systems, we are pleased to offer a communications bundle that can make your day to day operations less of a struggle.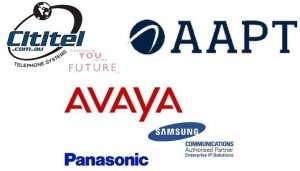 Local, national and mobile calls – more predictable voice spend with phone numbers that can move and scale with your requirements
                              AND
An up to 20Mbps/20Mbps Business Grade Internet Service with a massive 1000GB of Internet data to speed up your network
                              AND
A new fully managed Avaya, Panasonic or Samsung phone system,
All installations include the following;
Full on-site installation and training
Auto Attendant, Queuing and comfort messaging
New Handsets – IP or Digital
POE Switch supplied
Hot Desking – Log on with full user profile on any handset on the network
Mobile Twinning – Mobile rings simultaneously with in dial number called (full mobility)
Multiple MOH sources
Offsite diversion
Click to dial from Outlook
Voicemail & Voicemail 2 Email –
Integartion with GMAIL, O365, Webmail and Exchange compatible
*******All for a fixed monthly fee each month*******
Let Cititel build the best bundle deal for your business internet and phone system today